Welcome

We are pleased that you have found your way here, and trust you will find this site helpful and informative. Don't hesitate to contact us further, either by email or phone, with any questions that persist. As nice as it is to welcome you to this site, it would be an even greater pleasure to meet you in person some Sunday in the near future. Consider this an invitation to join our community as we strive to know and serve Jesus Christ.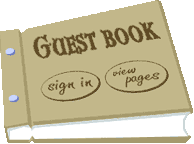 Contact Us

9915 West Argent Road

Pasco, WA 99301-8213

Phone: (509) 545-4231

This site was last updated:

April 29, 2018

"Forget the former things; do not dwell on the past. See, I am doing a new thing!

Now it springs up; do you perceive it? I am making a way in the desert and streams in the wasteland."

Isaiah 43:18-19

"Quenching the Thirst of all Generations"

JOIN US FOR WORSHIP

Sundays at 10:00 am


 9915 West Argent Road, Pasco, WA 99301

The 21 Spiritual Gifts and How to Grow Them